How to buy a used car with bad credit in Nampa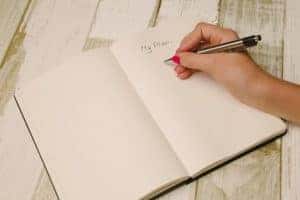 "No credit? No problem!" You've probably seen this as you shopped for used cars in Nampa. Believe it or not, it's true! You can still buy a used car with bad credit, problem credit, or no credit at all. At Kendall Value Lot, our financial experts will work with you as you search for your next car, truck, or SUV in Nampa. That being said, there are a few things you'll want to do during your car buying process.
Find a trusted dealer
Sometimes we're afraid we're condemned to the local jalopy dealer because of our bad credit. But you shouldn't feel trapped because of your problem credit or history of bankruptcy. You can still buy from your trusted used car dealership near Boise and allow our financial experts in our Finance Department to help you secure a bad credit car loan.
Get a co-signer
One of the easiest ways to get approved for used car financing with problem credit is to have someone with better credit help you out. You'll benefit from a co-signer's good credit score by essentially having them vouch for you as a buyer. Of course, this will have a direct effect on their credit, so it's a good idea to make sure this is someone with which you have a strong relationship.
Make a big down payment
You can always lower the amount of money that you're financing by increasing the amount of money you put down on your used car. Unless you're in desperate need of your next vehicle, it's not a bad idea to put your purchase off for a short time and put some money away to use as a down payment. Another benefit of growing your down payment is showing that you're fiscally responsible and have the ability to keep up with your used car payment.
Build your credit
This would also involve putting off your used car purchase, but it can have many long-term benefits. You can recover from poor credit by effectively paying bills on time and paying off other debts. If you take the time to build your credit, you'll secure financing more easily.
Don't feel cornered by your bad credit. Take the time to find your best option for buying a used car with problem credit. Contact us today in Nampa to find out how you can buy your used car with bad credit.